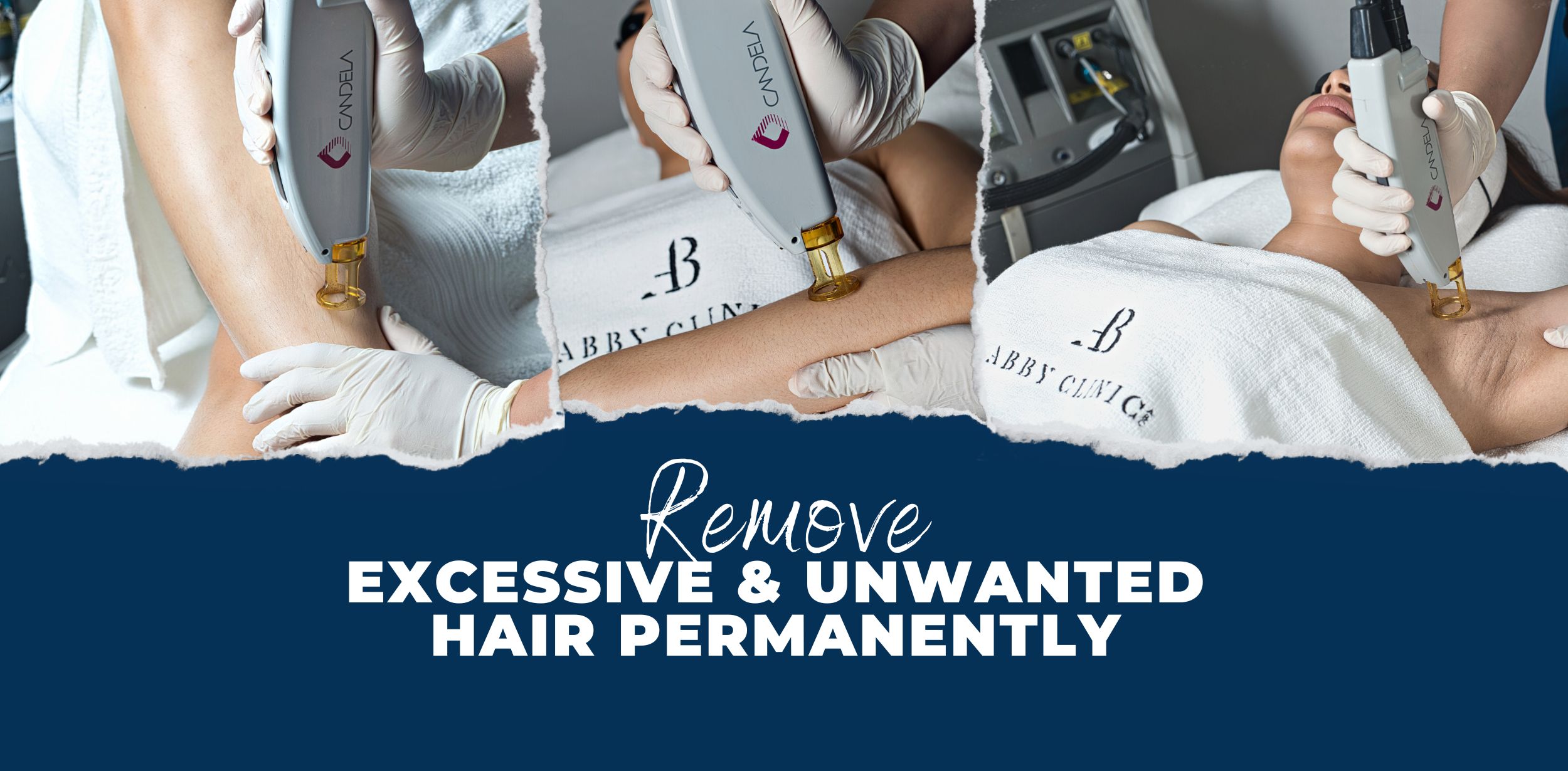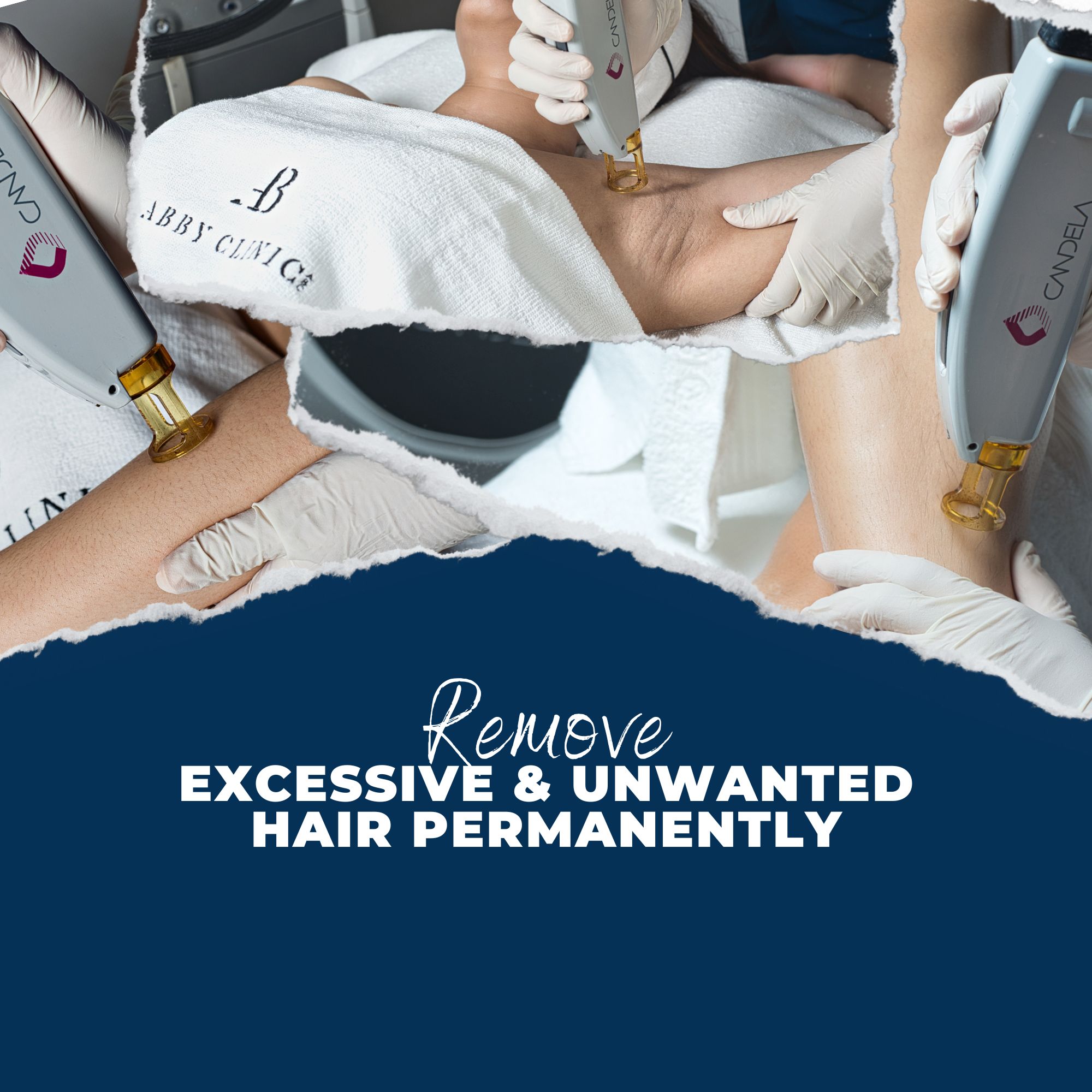 The Gentle Yag Pro can be used to resolve unwanted hair in the following areas of the body: Face, Neck, Chest, Back, Bikini zone, Underarms, Arms, and Legs.
What is Gentle Yag Laser and how does it work?
Give your razor, tweezers, or waxologist a break. Laser hair removal can permanently eliminate unwanted hair, unlike shaving and waxing, which both result in total regrowth.
The Gentle Yag Laser is the fastest and most powerful Nd:YAG laser on the market today. It effectively treats all skin types, including tanned skin, offering unmatched treatment capabilities in permanent hair reduction, wrinkles, and skin tightening.
The Gentle Yag Laser system delivers laser energy through a small device held by the practitioner. It functions by delivering a narrow, intense beam of light that is then absorbed by the skin and converted to heat which is absorbed by the cells in the specific targeted area of the face or body. The process involves focusing the laser upon a very limited area, and this direct beam does not affect the surrounding tissue – the perfect method for those who are interested in hair removal.
The Gentle Yag Laser can be used to resolve unwanted hair in the following areas of the body: Face, Neck, Chest, Back, Bikini zone, Underarms, Arms, and Legs.
Dynamic cooling for protection
Patented Epidermal Cooling – The Gentle Yag Laser Dynamic Cooling Device represents an adjustable epidermal protection technology to maximize patient safety and comfort. It has a special contact cooling handpiece that helps cool down the surrounding skin as it directs laser energy to the hair follicle.
Hardly any downtime!
The appearance of the skin after Gentle Yag Laser varies from patient to patient, depending on their skin type and area treated. The laser treatment feels like a hot pinch, or similar to a rubber band snapping against the skin. To prepare for the treatment, a specific anesthetic cream is applied to the area 30 minutes before the Gentle Yag Laser treatment.
Most patients have redness and some swelling of the treated area with mild discomfort similar in sensation to a mild sunburn. This may last from an hour to a day. Hair from the treated area may be shed. Mild crusting may occur, but if the patient experiences extensive crusting or blister formation they should contact their physician. Most patients can return to their usual activities right away.
Unwanted hair on the face & body.
Advantages of Gentle Yag Laser
Effective on Asian and African American skin.
FDA approved to treat all skin types including darker-skinned patients.
Frequently Asked Questions (FAQs)
1. How does the laser treatment work?
Gentle Yag Laser hair removal technology uses a patented invisible beam of light and a constant source of heat that targets the pigment (melanin) in the hair follicle and causes photothermolysis, wherein the heat damages the hair follicle, disabling and then destroying it air its root while preserving the surrounding skin.
2. How long after treatment will one observe results?
Your hair will fall off within the next few weeks. If u shave u will not realise this phenomenon, but if u dont shave u will see the hair getting lessened. each time u do the laser about 20% of hair will be destroyed.
3. Why do I need multiple session?
With each session you should see significant changes in the amount of hair reduced in the treated area.
Each of our hair goes through 3 stages of hair growing cycle – anagen, catagen telogen.
On a patch of skin, the hairs are in different growing stages.
The laser only target hair at the growing phase (anagen stage)
only about 20% of your hair grows or is active in this stage.
This is why several sessions of laser hair removal are necessary.
Results will vary for people with hormonal imbalance.
After the treatment, your hair will grow but shedding off will occur naturally in 7 to 14 days.
Before the hair sheds off, you may shave if you wish, but plucking is discouraged.
4. Will the hair grow back eventually?
A lot of our customers become completely hair free when they have completed the maximum number of sessions (this maximum varies from person to person).
Everyone is unique and will react differently to the laser. The FDA has approved Gentle Yag as permanent hair reduction devices.
That does not mean 100% hair removal. It means that a significant percentage of hair (80-90%) that is treated with the laser will not grow back.
Males and people with hormonal imbalance such as polycystic ovarian sydrome may need maintenance treatment in the future.
5. Interval between treatments?
4 to 6 weeks (for face), 6-8 weeks (upper body/upper limbs ) and 8 to 12 weeks (lower body/lower limbs) between each session
6. Are follow-up treatments required and how often?
Fine facial hair should be treated more often than other areas.
On average, mild to moderately hairy people need between 4 to 6 sessions of Gentle Yag to see results, meaning about 80-90% hair reduction in the area treated
Very hairy females would require up to 7 to 8 sessions, very hairy male e.g a dense beard would require up to 8 to 12 sessions, depends.
** Gentle YAG laser is not affective for blond or white hairs.
7. What are the risks associated with the procedure? Do darker skinned individuals run different risks?
The FDA has approved Gentle Yag Laser hair removal as a safe procedure. To-date there have been no illnesses or diseases related to the laser.
Book your slot now and let's make it happen.