RESTORE SKIN'S BEAUTY INSIDE OUT WITH FACIALS
Hybrid approach of day spa and medical clinic to tackle serious skin concerns.
Restorative treatments to the skin tailored to your specific and treating them beyond merely surface-level cleaning. Designed by aestheticians to produce visible & long-lasting results for acne, wrinkles, pores, and textures.
Regular skincare cannot solve your skin problems?
Acne, wrinkles, sun spots, pores, and textures; are the common concerns that many men and women face almost every day. Though these are normal processes of growing, the inability to cope can lead to a worrying confidence decline.
The causes; are many factors, yet can be treated through any means. However, when one approach, such as regular skincare, seems unable to give prominent results, a second approach must be taken.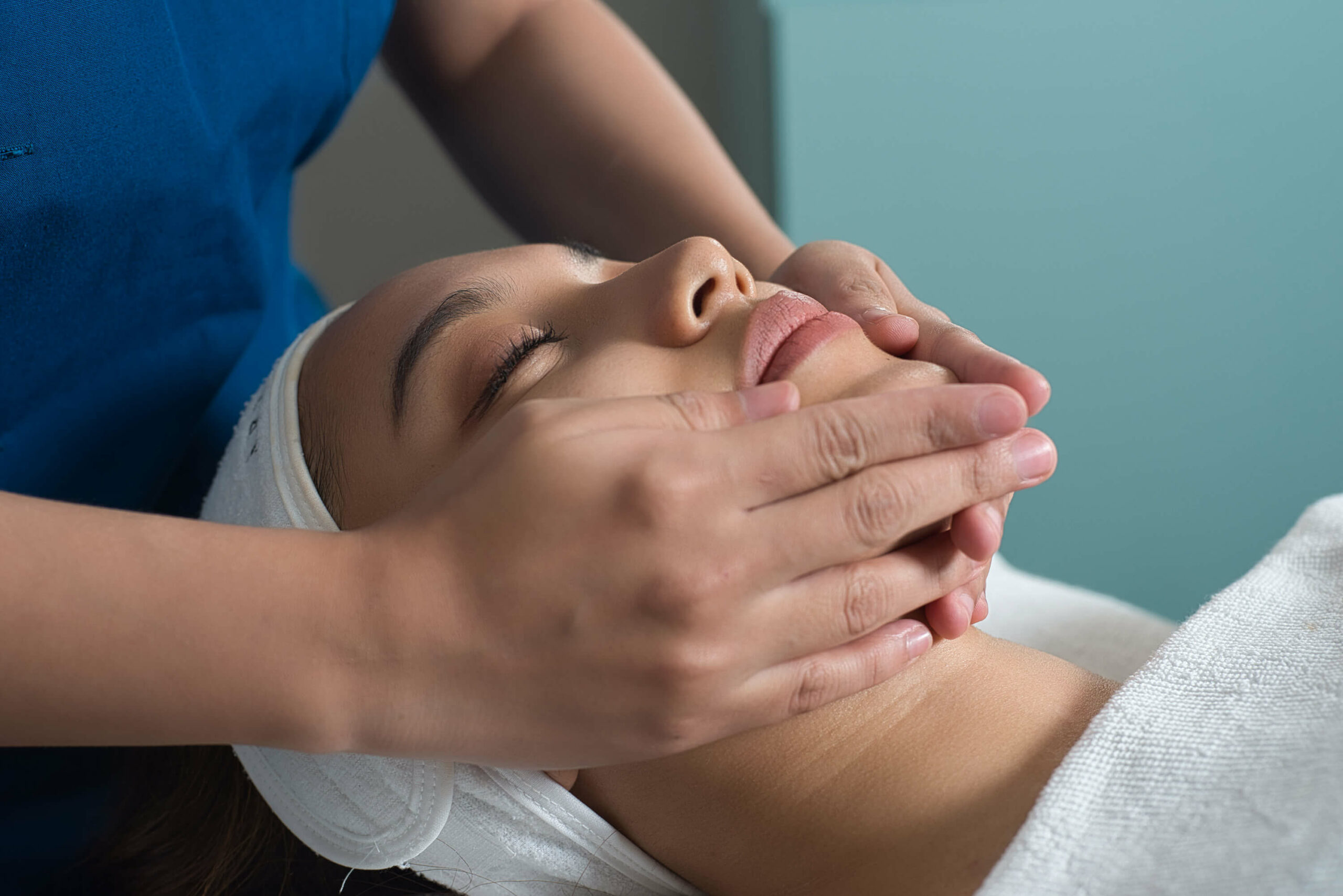 Want to achieve flawlessness without paying too much for surgeries?
Aesthetic treatments are not cheap, especially procedures that require patients to go under the knife. Although the results are undeniably good, its 'too high of a price point' is the major factor why many are not able to afford one.
Sometimes, patients do not want a drastic change. Instead, they look for solutions that can help facilitate their beauty growth naturally instead of superficially. And Medical Spa Facials is the answer!
Skincare is to maintain, treatments are to cure
We get it, many of you already tried your best to find the best acne treatments or anti-aging creams out there from pharmacies and drugstores. But, do you know that skincare is meant to maintain, not to cure?
If the canvas (aka your skin) is not treated properly, would the painting be as smooth and beautiful? That is why Dr. Abby Clinic only delivers the best Medical Spa Facials for acne, pores, textured skin, hyperpigmentation, and all sorts of personalized facials.
Discover our Medical Spa Facials solutions
Gentleman's Facial
Deep pore cleansing & clarifying facial for men to even skin tone, smooth texture & refresh.
Green Apple Facial
Basic facial for women to enhance skin texture through deep cleansing & hydration.
Ageless Collagen Facial
Anti-aging facial to combat dry & dehydrated skin for firmer & fuller looking skin.
Perfect Radiance Facials
Skin brightening facial to hydrate, revitalize, and rejuvenate tired & dull skin.
Clarity Acne Facial
Deep cleanse, exfoliate, and decongest the oily skin for healthy, clear & acne-free skin.
Lactoflora Facial
Intensive peel facial to lighten hyperpigmentation, smooth skin texture, and hydrate.
Korean Oxygen Glass Facial
Deep hydrating facial; synergy of Oxygen Nano Mist & Anion Oxy Dome therapy.
Diamond Peel Facial
Most popular "all-in-one" facial through AHA Peptide, Vitamin C, Stem Cell & Hyaluronic Acid.
Red Carpet Facial
Instant skin resurfacing facial that exfoliates & nourishes skin with vitamins & antioxidants.
Aquaderm Microdermabrasion
"Glass skin" rejuvenating facial utilizing the healing powers of water & oxygen.
Aquaderm Glass Facial
Clean, refreshed & rejuvenated with crystal exfoliants combined with hydra infusion.
Instant Glow Up Facial
Soften fine lines & improve overall complexion with anti-aging & brightening regimens.
Legendary Lifting Facial
Amazing "pre-event" treatment to have your skin looking its best. Combined Venus Legacy RF, a to non-invasively remodel the facial tissues to tighten and firm, stimulates collagen regeneration, and improves the elasticity of aging skin.
Why choose Dr Abby Clinic
Treatments are performed by LCP certified doctor and accredited therapists
Using FDA approved treatments
Transparent price and rate with no hidden or additional cost
Focusing on results and customer satisfaction
Are you willing to risk your skin from having future trauma? Do you want your tired and dull skin be the reason you remain insecure and afraid? Fight off your fear and give your skin the self-love it needs!