Revok50@ Combining the power of hyaluronic acid and amino acid
What is REVOK50 Skin Booster and how does it work?
Revok50 is a certified Class III medical item designed for intradermal injections. It comes as a sterile gel and contains stabilized hyaluronic acid with a consistent double chain length of 2,200 kDa, along with amino acids like L-hydroxyproline, glycine, and L-lysine HCI.
Ideal for promoting collagen synthesis through fibroblast stimulation and for maintaining the extracellular matrix to give you a revitalized, renewed, and youthful appearance!
Revitalize. Rehydrate. Regenerate. Repair.
With its high molecular weight of hyaluronic acid and collagen precursor amino acid, the Revok50 is the latest generation of skin booster. What makes this formulation revolutionary is that its concentration is 2.5x higher than any other product on the market.
Why Revok50?
It stabilizes the electrolyte equilibrium of the extracellular matrix and improves the biochemical processes occurring within it.
It slows down cellular apoptosis and the aging of tissues.
It offers anti-inflammatory and restorative effects on connective tissues.
Its higher molecular weight makes it less vulnerable to endogenous hyaluronidase, leading to prolonged treatment outcomes.
See The Miraculous Before & After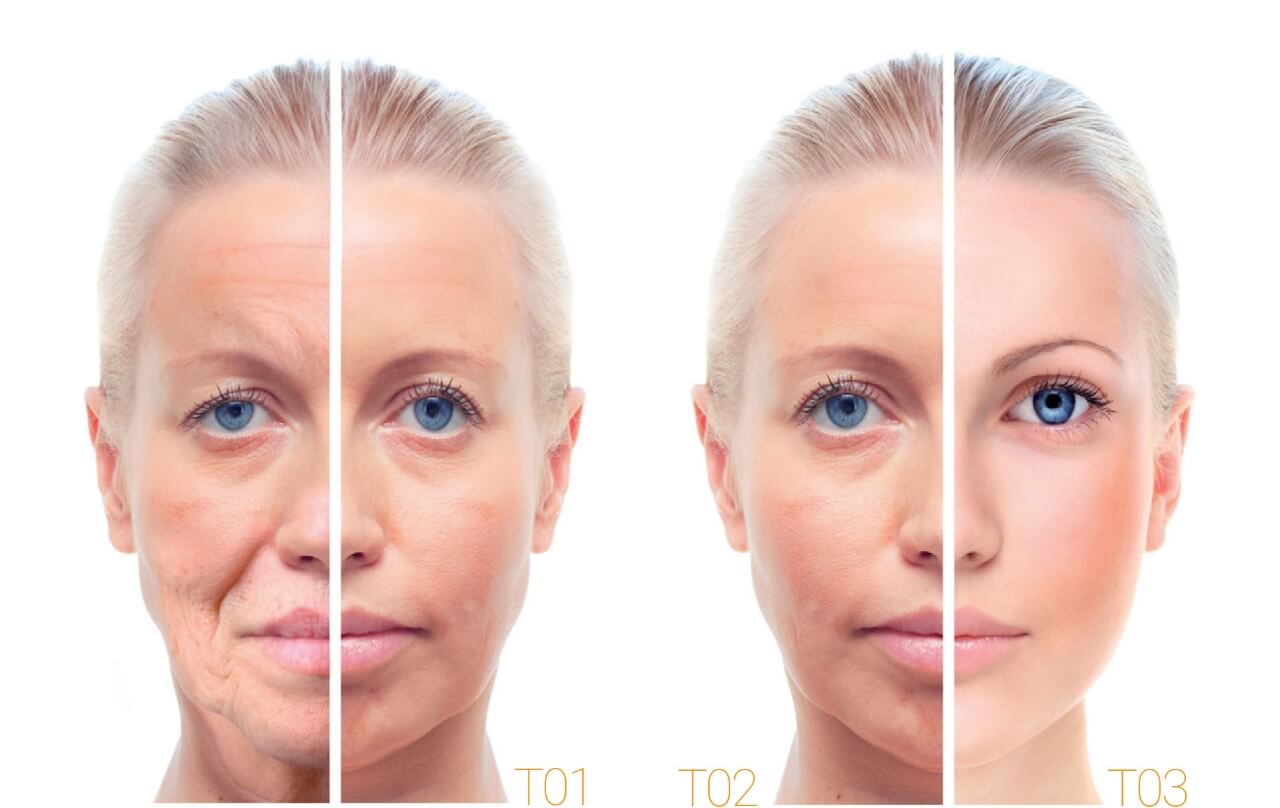 Skin damage from UV radiations, pollution, and other contaminations
Connective tissue injuries (stripes, scars, and others)
Synergism with other aesthetic treatments (fillers, lasers, etc)
Great skin doesn't happen by chance, it happens by appointment. Book your slot now and let's make it happen.
Fill in the form below to start your consultation.
"*" indicates required fields