SMOOTHING WRINKLES & LIGHTENING ACNE SCARS
Professional pigmentation treatments for freckles, discolouration, and sunspots for smoother and even complexion.
Not all scars and dark spots result from acne or sunburn. Different types of pigmentation are caused by different factors. That is why the first step in getting laser pigmentation removal treatment is to have your skin professionally diagnosed.
What causes skin hyperpigmentation, and how to fix it?
Even with sunscreen on, 67% of us are not properly protected from the sun! Melasma, post-inflammatory hyperpigmentation, sun damage, and medical conditions are some of the biggest culprits in preventing you from having gorgeous "glass skin" complexions.
Melasma is most common in pregnant women or those who use contraceptives. Malasman skin pigmentation often happens on the cheeks, forehead, nose, upper lip, and chin.
Post-inflammatory hyperpigmentation, on the other hand, are results of acne, infection, waxing, laser treatments, and chemical peels. Though they are considered temporary, they can lead to dullness and texture if you're not using skin care for hyperpigmentation.
Sun spots, as the name suggests, are caused by overexposure to the sun's UV rays. Sunspots appear on the face, and can even affect the chest, and hands area. If you are not using sunblock with at least SPF30, you are most likely to get sun spots "out of nowhere".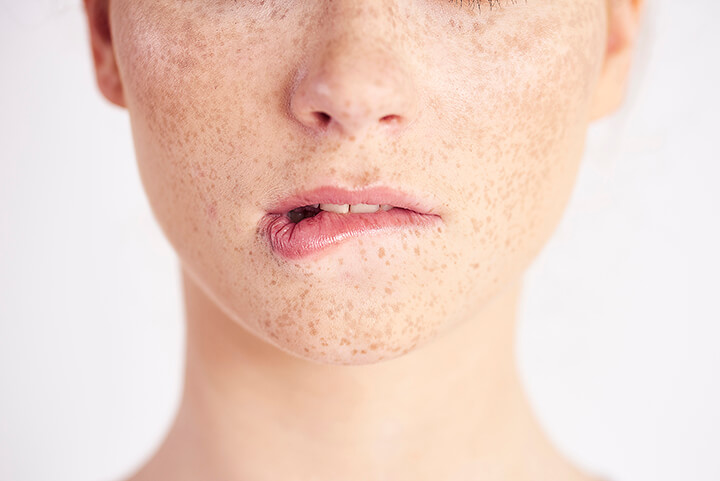 How do I get rid of hyperpigmentation on my skin?
Begin a brightening skincare routine to help boost skin clarity. But, do note that hyperpigmentation does not disappear overnight, even when using dark spots targeted serums or skin brightening kits.
What's worse, some hyperpigmentation can take 6-12 months for the discoloration to fade "naturally". Though targeted treatments, such as a dark spot corrector, can help reduce dark spots, permanent pigmentation removal by aesthetic clinics is the best solution!
Discover our Pigmentation Treatment solutions
Picocare 450 Laser (New!)
Most exceptional laser pigmentation removal that penetrates beyond the skin's surface to raise indented acne scars and burst dark pigments. Low downtime and fast recovery.

Why choose Dr Abby Clinic
Treatments are performed by LCP certified doctor and accredited therapists
Using FDA approved treatments
Transparent price and rate with no hidden or additional cost
Focusing on results and customer satisfaction
Want to erase pigmentation permanently? Looking for effective melasma and hyperpigmentation removal treatment? Maintain your youthful glow with our premier laser treatment!