Restore the facial fullness by rejuvenating aged-looking skin
Injectable dermal fillers enhance facial features for a more youthful look, plump thin lips, enhance shallow contours, soften facial creases, remove wrinkles & improve the appearance of scars.
What is Dermal Filler and how does it work?
Dermal fillers are widely used today by both individuals and medical professionals. Dermal fillers, which are easily injected into the skin's surface and are biocompatible, are frequently utilized for a variety of issues, such as plumping up hollows under the eyes, lifting sagging cheekbones, adding volume to thin lips, and smoothing nasolabial folds and lip lines.
The results of soft tissue augmentation using dermal fillers are apparent immediately and will last from several months to several years depending on the filler used and the volumes injected.
For those involved, dermal filler injection types and techniques differ. However, all treatments help to restore skin hydration, correct volume loss, enhance facial features, and offer the appearance of being healthier, younger, and more youthful overall.
Replenishing the skin with Hyaluronic Acid for collagen & elasticity
Such treatments like Dr. Abby Signature Liquid Face Lift; hyaluronic acid, which has the powerful capacity to replenish skin and boost the formation of elastin and collagen to battle wrinkles, is typically added to dermal fillers. Patients' skin will appear more moisturized, youthful, de-aged, volumized, firmer, and tighter following the procedure.
Gentle & extensive recovery treatment for all patients
Dr. Abby's most distinctive technique makes each treatment worthy of investment. Dr. Abby's method is delicate, highly compassionate, and uses a cannula technique to minimize bruising. Post-treatment care also includes using ice packs, healing serum loaded with stem cells, and post-treatment medical concealer to help with any downtime or recovery time.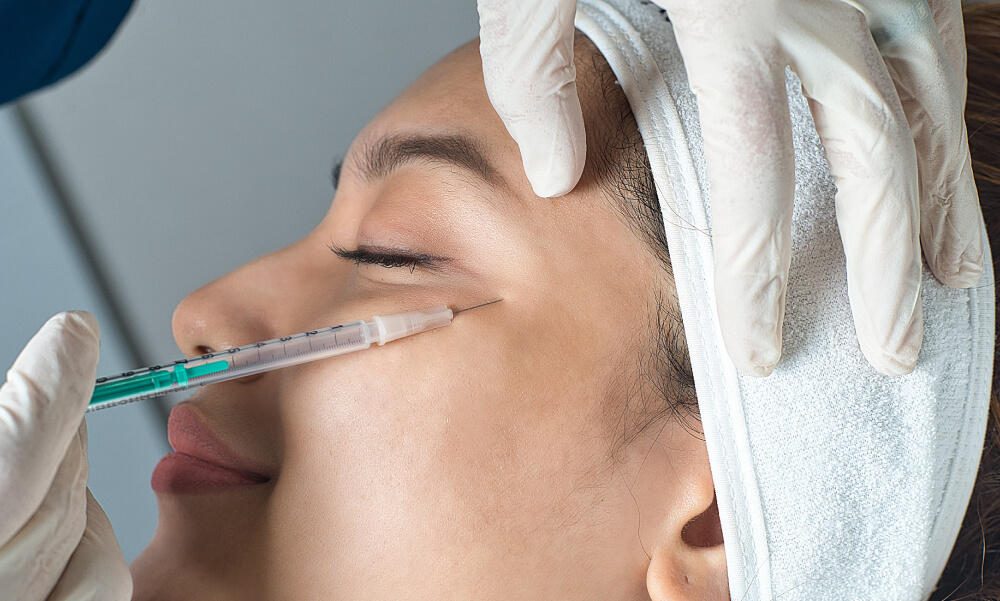 Prominent nasolabial lines (laugh lines) or marionette lines (sad lines)
Define jawline and facial contour
Correcting hollow temples
Benefits of Dermal Fillers
Promotes long-term production of collagen and elastin
Delivers natural-looking result
Adds volume and hydration to the skin
Experience Your Personalized Treatment Today
Great transformation doesn't happen by chance, it happens by appointment. Book your slot now and let's make it happen.
Fill in the form below to start your consultation.
"*" indicates required fields